Odd & Unusual Stories Here are stories that don't fit neatly into any of the other categories. Stories of Odd & Unusual Things happening to people, ​Things and events that are not easily put into a pigeon hole Things that if you were to explain them, to someone, You'd probably never get it exactly right.

Time can either be your best friend or your worst enemy . The weather can also be your best friend, or your worst enemy.

His mind wandered back to a week decades ago.when time and weather had played important roles in world history.

The scene is England 1944, end of May, beginning of June. His boss General Eisenhower , was putting together the greatest military battle that had ever been fought until that time. Months had been spent planing every detail, Nothing had been left to chance, Security was impossibility tight, The slightest hint of what was planned would have ruined the plan before they could ever begin. Somehow they had kept it all together. Though months of secret training, Deceptions on a scale that had never been attempted, all had worked. All came down to this one week.

The General had all the pieces in play. all was set to go. He could almost feel the tension today, as he thought back to the headquarters in England when the General had given the final orders to go. The weather had been playing havoc with the plans for at least a month before, Finely there a break in the weather predicted. So it was then or never. They went.

He let his mind roam through his ancient memories. The looks on the faces of the general and staff who had nothing left to do but wait. Wait for word from the field commanders as to weather their gamble had paid off. While is is hard to put to the invasion together to work with generals who all though they should be in charge, and get men and equipment ready and still keep Operation Overlord a national secret. That seemed easy, compared to he next few hours of waiting, and praying for successful end to the Longest day.

It came, the end of the Longest Day, Over 9,000, Allied soldiers were either killed or wounded, But in the end they prevailed, and got the job done. The sense of relief an finely being able to breathe again was almost palpable. In his minds eye he would remember the rest of the reactions as word came of their success, and now knowing the this was the beginning of the end.

Yes, time had been both a friend and enemy, throughout his life, many times both at the same time, But time could not erase his memories of his longest days, many years ago,









​
Powered by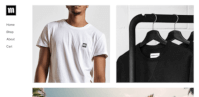 Create your own unique website with customizable templates.